Weddings and Functions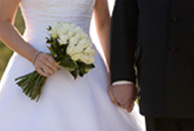 Berkhamsted Town Hall is licensed for Weddings and Civil Partnerships and offers three superb, versatile rooms of various sizes for wedding receptions, ceremonies, private parties and meetings.
There is a completely equipped kitchen for the use of our contracted caterers who can provide anything from a finger buffet to a three course sit-down meal. A full bar service is included in the hire price and a comprehensive range of menus and wines are available.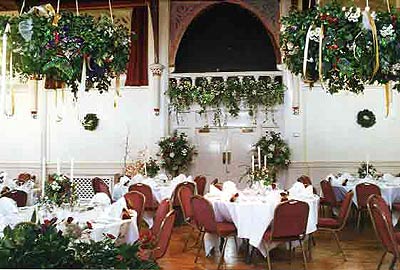 Catering
Once your booking is made, it will be necessary for you to contact the caterers direct:
Leon Catering
01442 832277
E-mail: info@leoncatering.co.uk
Website: www.leoncatering.co.uk
Bar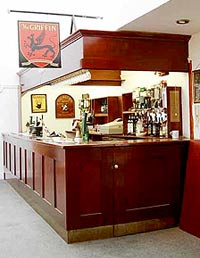 The Griffin Bar in the Town Hall Foyer is a fully equipped and professionally managed bar, providing draught bitters and lagers as well as the usual range of bottled beers, alcopops, spirits, mixers and soft drinks at high street prices.
Our Bar Manager is always willing to discuss your individual requirements:
Steve O'Halloran
Tel: 0790 187 3677
General Hire information
Two of the Town Hall's three rooms are licensed for wedding ceremonies.
For a wedding ceremony, the Great Hall can accommodate 170 seated guests and the Clock Room can accommodate 80 seated guests. The cost of hiring the Great Hall for a wedding ceremony is £235.00 and the Clock Room is £130.00.
We are unable to book the registrars on your behalf. You will need to contact the registrars directly with your preferred date http://www.hertsdirect.org/your-community/register/marriages/
Costs associated with a reception are provided below. Please note that if the reception is held at the Town Hall there is no additional charge for the ceremony. If both the ceremony and the reception are to be held at the Town Hall, then it is recommended that the ceremony is held in the Clock Room.
Full day hire (08:00 to 24:00) of the Town Hall costs £1,350.00.
Half day hire (12:00 to 24:00) of the Town Hall costs £900.00.
Evening hire (18:00 to 24:00) of the Town Hall costs £600.00.
An extension from 24:00 to 01:00 can be obtained for £85.00.
Hires require a 20% deposit with the balance becoming due a month prior to the hire. The deposit is required when the completed booking form is returned.
The hires include the use of the Town Hall bar and bar staff, plus the provision of door security from 19:00 onwards as well as the exclusive use of the Clock Room, Sessions Hall and the Great Hall.
In the Great Hall, for the comfort of our guests we have limited the number of guests excluding those on the top table for a sit down served meal to 96 (12 round tables of 8 guests). For a help yourself buffet the round tables can accommodate 9 guests per table, or at a push 10. The Great Hall without tables and chairs has a guest capacity of 200 in the evening.
Disabled access is available via a lift at the back of the Town Hall.
The Town Hall's caterers, Leon Catering (01442 832277) based in Bovingdon, must be used for any catering requirements. You can view examples of their menus at:
www.leoncatering.co.uk
The caterers are very flexible and you can discuss your specific requirements with them direct. Their e-mail address is info@leoncatering.co.uk.
Steve O'Halloran, the bar manager, will be able to help you with your specific bar requirements. The Town Hall does allow hirers to bring in their own wine and champagne. Corkage is charged, but only on the wine. Steve can be contacted on 07901 873677.
Viewings are normally arranged for a Saturday or Sunday morning.
Room Dimensions and Capacities
The Great Hall has a floor space of 177 square metres and without tables and chairs has a party capacity of 200. Theatre style, it can accommodate up to 170 guests.
The Clock Room, which is a 'L' shaped room has a floor space of 103 square metres and theatre style can accommodate up to 80 guests.
The Sessions Hall has a floor space of 82 square metres and theatre style can accommodate up to 60 guests.
Conditions of Hire
Our Conditions of Hire state that the hirer must use the contracted bar and catering facility, otherwise you are free to arrange your own entertainment, flowers, decorations, photographer, wedding cake etc. in fact, anything else that puts your personal seal on the day.
If you are planning on a smaller more intimate occasion, please do not hesitate to contact:
Ian Hall
The Town Hall Manager
Tel: 01442 862288
email: bthtmanager@tiscali.co.uk